Cockington is a charming little village nestling on the outskirts of Torquay in Devon. It is dominated by 14th century manor house set in lovely park and woodland. The village itself comprises 'chocolate box' cottages, portrayed in the original watercolour paintings below.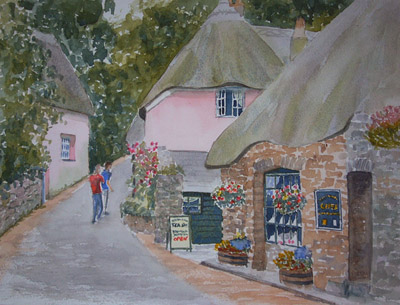 Just a short walk from Cockington Forge is the old Tea Shoppe at Weaver's Cottage where traditional Devon Teas are available in the relaxing rooms and tranquil garden.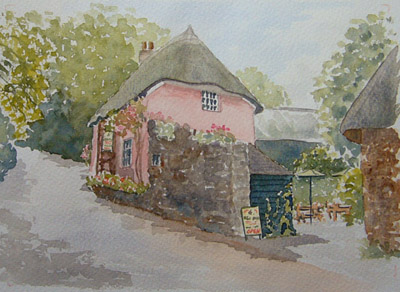 Drake Cottage, below is another fine example of the 'choclate box' nature of the buildings in the village. Perfect for jigsaws and watercolor paintings!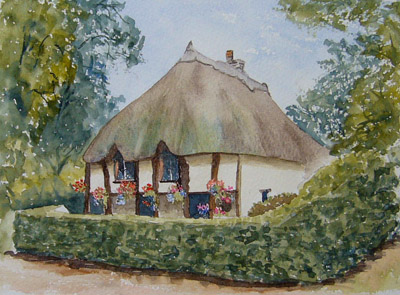 The watercolour painting below depicts Rose Cottage.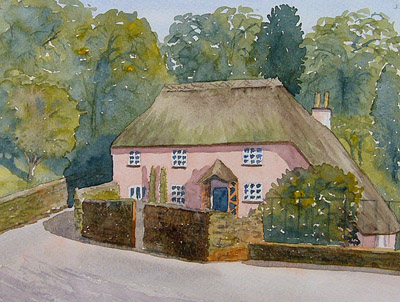 Back to the Tea and Gift Shops, I have called this watercolour 'Waiting for Sue' as it depicts the often male dominated pastime of waiting for their spouses to browse around shops.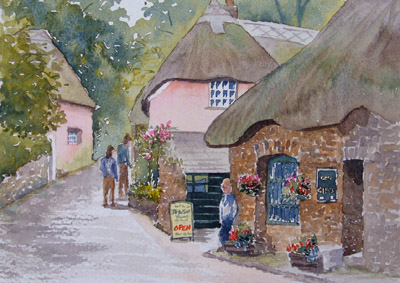 There seems to be a trend here .. same scene with different people. This one is called 'Shopping with Mum'. All paintings coming to a Tea Shoppe near you!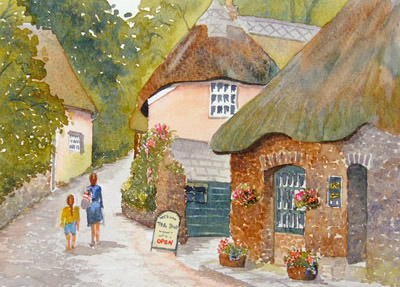 Please do not hesitate to contact me for sales or watercolour commissions.