It is with great pride, that I announce the completion of my 2014 Typhoon Display drawing. This piece, which was specially commissioned by Flight Lieutenant Noel Rees, shows this years aircraft sporting its stunning new paint job.
As with the 2013 Typhoon Display drawing, a very limited print run of 50 has been produced, to be sold by the team, to raise money for two fabulous charities, namely Fly2Help and the RAFA. To find out more please visit the Typhoon Display Team website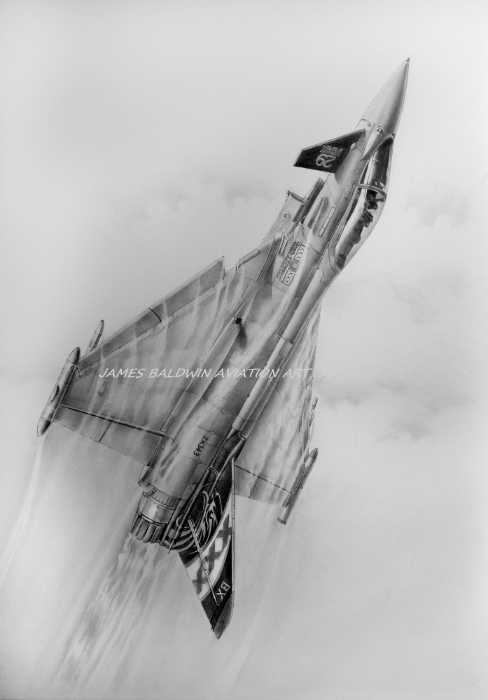 2014 RAF Typhoon Display
Limited Edition at auction at an Air Display near you
---
© COPYRIGHT - James Baldwin
All images shown on this website are protected by copyright.
No artwork may be reproduced without prior consent by the artist.
For art sales, enquiries and commissions please contact the artist